This sunshine and friendly city is welcoming to all who visit and live within its limits. There are plenty of ways to enjoy the easygoing, relaxed atmosphere for those interested in Long Beach real estate. To get you started, here are several things to do in Long Beach.
Visit Cherry Beach
Also known as Junipero Beach,
Cherry Beach
stretches from Junipero Avenue to the Belmont Veterans Memorial Pier. There are several ways to enjoy this beach, whether that be walking along the shore, jumping into the Pacific, or sunning on the sand. Also at this beach are two parks that overlook the watery horizon. The first is Bluff Park, which offers pathways to walk along while admiring the views, along with a harbor at the southeast end. The second is Bixby Park, which is located on the northwest end of the beach and has a playground for families, fitness equipment, and a grassy space with shade to relax, picnic, and play.
Those searching for houses for sale in Long Beach can also visit Alfredo's Beach Shack, which is located next to the beach and provides food, drinks, and bike rentals. Also at the nearby Bixby Park is Yoga on the Bluff, which are free yoga classes that take place every morning on the grassy area, and are open for everyone to participate in. Whether biking or swimming, Cherry Beach is a great location to soak in the sun and ocean spray.
Visit Alamitos Beach
Another beach to visit while in Long Beach is
Alamitos Beach
. This makes up the westernmost section of the beach complex in Long Beach, and it links the downtown to Alamitos Bay through its bicycle path and walking path. This beach's scenery is a bit different from Cherry Beach, as its expansive and flat shore widely spans from the cityscape to the ocean. Its soft sand and flat shoreline make it a great place to sit and enjoy the ocean view or lay in the sun.
This beach has volleyball courts for public use, as well as the shop Alfredo's at Alamitos Beach, which offers a variety of concessions and rentals. Visitors can rent items like tandem bikes, roller blades, fishing rods, volleyballs, and beach chairs, among other beach essentials. The gentle waves of this beach make it an ideal place to skimboard, which is also available to rent. Those investing in Long Beach real estate can count on this beach as a perk of the great location.
Take a ferry to Catalina Island
For a ferry ride to the nearby
Catalina Island
, the Catalina Landing at Downtown Long Beach is the place to go. Located along the water between the Pike and the Aquarium, the boat ride on the water takes about an hour one way and is well worth the beautiful views of the journey there and the island itself. Whether you want to fill the day with activity or lounge by the seaside, Catalina Island has the means to make your trip one to remember.
The main two areas of Catalina Island are Avalon (the main visitor destination) and Two Harbors, a small island village. In Avalon, visitors can spend a day in the water swimming, snorkeling, kayaking, and fishing, or stay on land and go hiking, zip lining, shopping, or visiting the museum and art galleries. There are also tour and sightseeing options, as well as events throughout the year. For a more intimate experience in nature, those interested in houses for sale in Long Beach can visit Two Harbors. On this area of the island, visitors can camp, hike, mountain bike, or kayak to its unique coves.
Explore Naples Island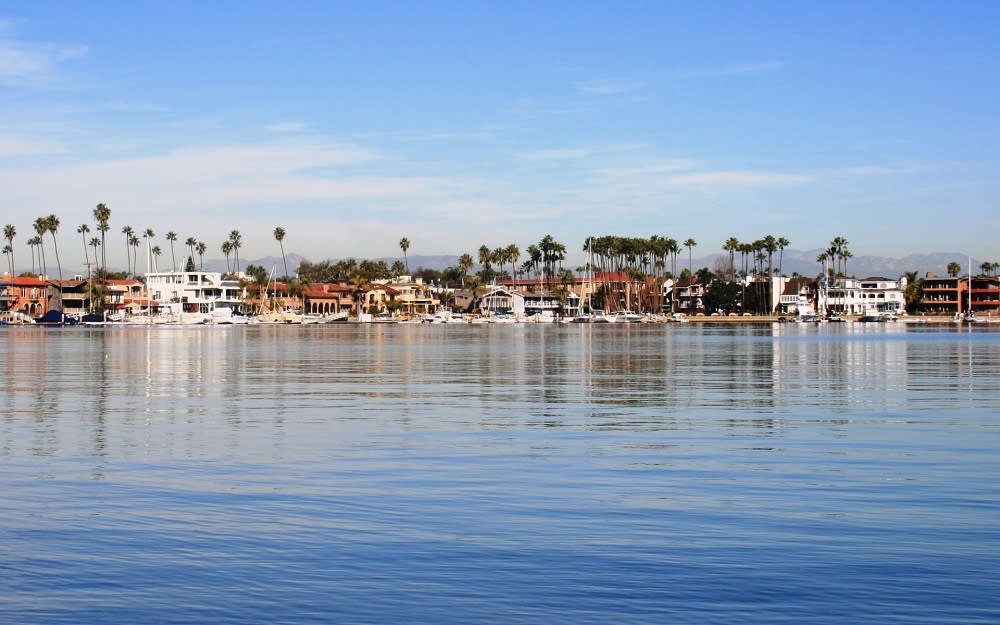 For a unique experience blending city life on the water,
Naples Island
in Long Beach is a must-see destination. Its design is inspired by Venice, Italy, and those visiting Naples Island can rent a gondola and be guided through the canals bordered by local buildings for a romantic experience. There are also designated areas for more rigorous water sports like windsurfing, jet-skiing, and water-skiing, with rental equipment nearby.
After exploring the canals, visitors can stick around and enjoy the varied nightlife and dance until dawn at one of its numerous clubs, or visit Second Street for shopping at its stores and boutiques. Shoppers can find everything they need, from shirts and shorts to swimming apparel and accessories. Visitors interested in houses for sale in Long Beach should definitely stay in Naples for lunch or dinner and explore the restaurants, pubs, and coffeehouses in the area.
Go to the Aquarium of the Pacific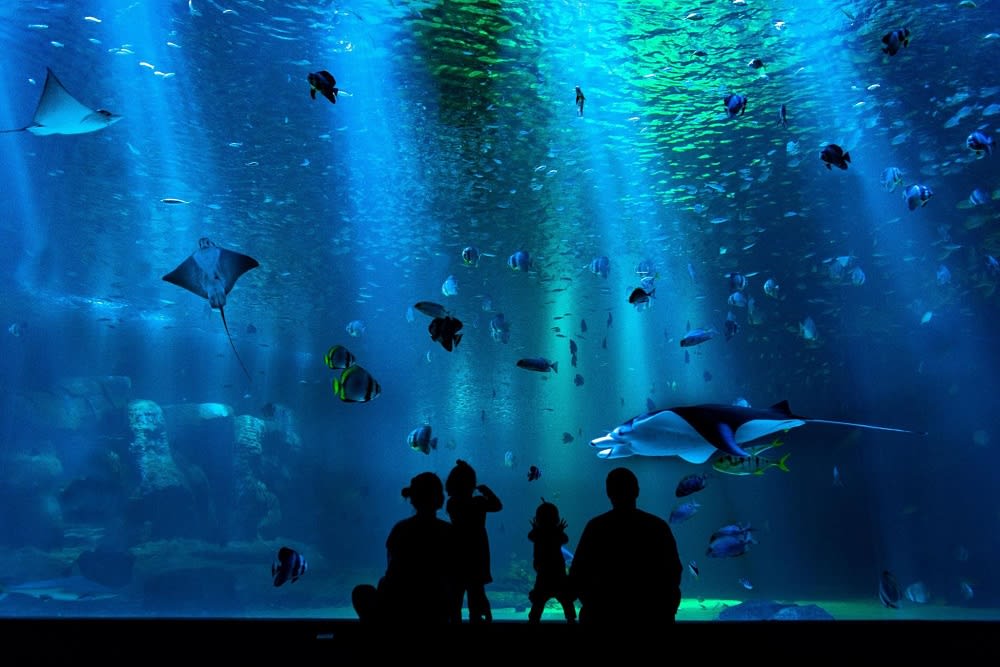 If you're ready to get out of the sun, or just want to spend a day indoors, there's no better place to spend it than the
Aquarium of the Pacific
. Its mission statement is to instill a sense of wonder, respect, and stewardship for the Pacific Ocean, and it definitely delivers through its monitoring programs, research, and fieldwork. This aquarium has a wide range of exciting exhibits, from the babies exhibit featuring the aquarium's newest additions to the June Keyes Penguin Habitat and the Moon Jelly Touch Lab at the Harbor Terrace.
There are several events the aquarium hosts for adults and kids, with topics ranging from the arts to education to workshops. There are also educational opportunities, like in-person field trips, virtual learning experiences, and boat adventures to see blue whales, seals, and other marine life out in the wild. For the more courageous, there are also animal encounters available with sharks, rays, seals, penguins, and birds.
Ready to search for Long Beach real estate?
There's plenty to do for those who live or are considering the move to Long Beach, and these are only a few of the many activities and attractions of the area. When you're ready to start looking for homes in Long Beach, contact
Ginette Skelton
to guide you through the process.